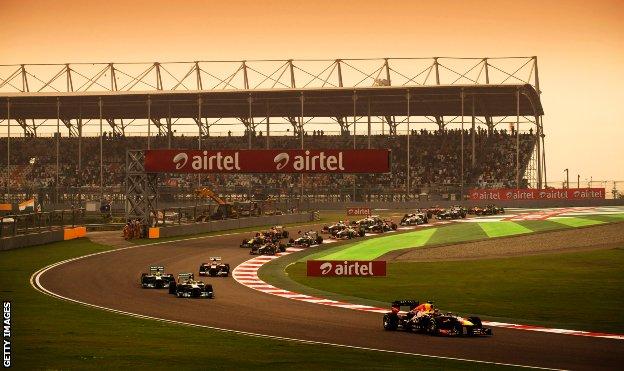 India will host a MotoGP race in 2023 for the first time in the history of the competition.
The race will take place at the Buddha International Circuit, which has previously hosted the Formula 1 Indian Grand Prix.
"This is a historic day for the sports industry and a day to celebrate India's 75th anniversary," said Anurag Thakur, India's Minister of Sports.
There are over 200 million motorcycles on Indian roads, which is 75% of the total number of motor vehicles.
"We have a lot of fans in India and we are excited to bring this sport to them," said Carmelo Ezpeleta, CEO of Dorna, the commercial rights holder of the sport.
"India is an important market for the two-wheeler industry and therefore for MotoGP, the pinnacle of the two-wheeler world.
We are very much looking forward to racing at the Buddha International Circuit and can't wait to welcome the fans. "
The Buddha International Circuit in Uttar Pradesh hosted Formula 1 races from 2011 to 2013 before hosting the Indian Grand Prix. removed from the sports schedule.
MotoGP's foray into India follows an announcement in September 2018. Race schedule in Saudi Arabia aiming to build a dedicated circuit in the Gulf Kingdom.
For more information on the Top 3 Best latest News, free ads, and classifieds visit here.